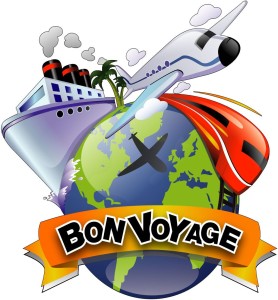 Bon Voyage Transportation introduces services suited best for each client. These services are specialized expert commuter transport services to Ontario International Airport (ONT), John Wayne Airport (SNA), Los Angeles International Airport (LAX), Long Beach Airport (LGB), and different Cruise Ship Terminal and Destinations in California.
Bon Voyage Transportation is a company growing as a trustworthy and efficient service provider. The company offers customized, and specialized passenger transportation suited best to the clients. The company offers its airport transportation services to the city of Los Angeles, California. In addition, the cruise ship tours from California have become very popular. Considering the same there is a growing demand of passenger transportation services to ship terminals in the cities of San Pedro and Long Beach.
The business is dedicated to serving the clients with their needs of transportation services. The business strives to meet and exceed client expectations and offer them a high standard and top quality services. Bon Voyage Transportation offers its services 24 hours a day and 365 days a year; the business is committed to providing you with dependable transportation services of day and night.
The company has a fleet of luxury vehicles. These vehicles are both Sedans and Limousines they keep them fine-tuned and well maintained by a team of expert professionals. The team of Bon Voyage is dedicated towards passenger safety and comfort. The team of experts share many years of work experience amongst themselves. The clients can browse through our website for the relevant information of services and travel details. In addition, the clients can see the availability of vehicles, seat reservation and capacity.
Whenever you are prepared for an unforgettable and joyous experience of travel, book your reservation at our website online. Once the payment is completed, you will experience the services offered that are the best. For any further details and information, please call us at (562) 421 4575 or give us a call at our Toll-Free (800) 260 0377.